A Charlottesville Weekend Adventure
A Charlottesville Weekend Adventure
Laura and I decided to take an extended weekend trip down to Charlottesville for Veterans Day.  After Trump winning the election, we thought it would be worthwhile to take a trip down to Trump Winery to check it out, as I hadn't been there in years, and Laura had never been.
Pippin Hill Farm & Winery
Definitely a staple of the area. We decided to head straight there from Northern Virginia and have lunch.  When we arrived, we were surprised with 1 hour (for inside) and 1.75 hour (for outside) wait times. However, after having a very pleasant tasting experience with Alex, we were fortunate enough to find a high-top, which was first-come, first-serve. We ended up having the Pippin Hill Sliders, along with the Merlot Reserve.  This was an excellent experience, and the views were stunning.  Definitely made for a memorable afternoon with some great photos to boot.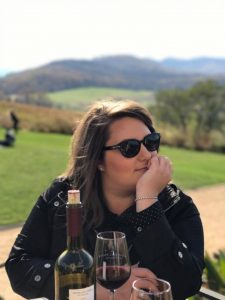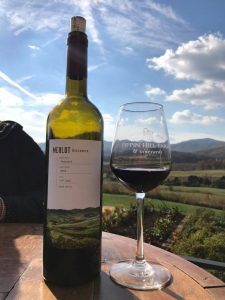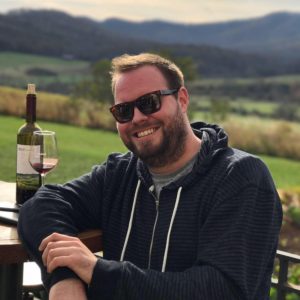 Loving Cup Vineyard & Winery
After leaving Pippin Hill, we noticed some signs for Loving Cup being right around the corner. We decided to give it a shot and were simply blown away. The winery is family owned and operated, producing Organic estate wines (which is unique, they're one of two USDA Organic certified wineries on the East Coast).  As a result of the conditions in Virginia, they grow some unique varietals, in particular some hybrids developed by Cornell University and the University of Minnesota.  Some of which are designed to withstand temperatures up to -40, making them perfect for the Virginia climate.
We didn't have a bad sip of wine at Loving Cup, all of the wines we tried were delicious.  With it starting to cool down, they even had a mulled wine to taste, which was exceptional. We were lucky enough to have the wine maker, Karl, serving us. He was extremely friendly, knowledgeable and shared a wealth of information about the process and challenges of producing wine with us.  Their Tellurian Red was especially delicious.  We ended up leaving with both of the two Red wines they had for purchase, and look forward to opening them for friends. The customer service experience was top-notch, and if it hadn't had been so late in the day, it would've been a perfect low-key location to hang out for the afternoon. The winery hound was super cute as well.
Trump Winery
Having visited Trump Winery a few years ago, I was excited to go back.  Despite the large post-election crowds, the winery did a very good job of dealing with the volume, and the customer service experience was on-point. We made our way outside and had a pleasant, non-rushed tasting experience.  The highlights were the 2015 Viogner, Cabernet Sauvingnon, and the CRU.  We followed up with a bottle of their exceptional 2015 Viogner along with a Meat & Cheese board, which paired perfectly.  The Viogner really surprised us, because it tasted like a traditional "buttery" Chardonnay, but with some added complexity. Definitely a winner. The Cabernet Sauvingnon and the Cru were also memorable, and we left with a bottle of each.